English
FDI in Mexico: new historic high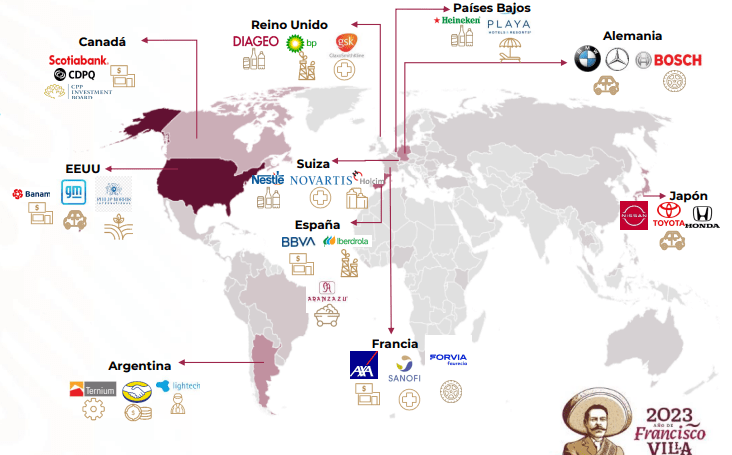 Mexico reached a new all-time high in Foreign Direct Investment (FDI) inflows, with US$29.041 billion in the first half of 2023.
Mexico's strategic geographic location, connectivity, skilled labor and diverse industrial production base, as well as its limited barriers to investment, have attracted significant FDI in the manufacturing, retail, financial services and communications sectors, among others.
In addition, according to Vesta, the implementation of the Mexico-U.S.–Canada Agreement (USMCA) compounds the domestic factors that support Mexico as a beneficiary of manufacturing supply chain diversification.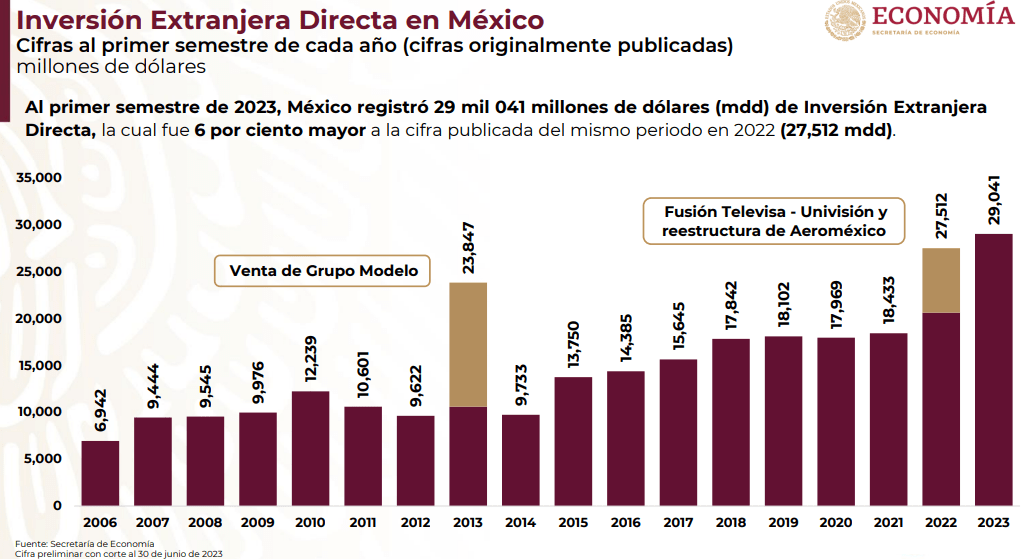 In 2022, Mexico ranked among the 15 largest economies in the world and the second largest economy in Latin America in terms of GDP.
In particular, trade has become a material component of the economy, with imports and exports increasing from 28% of GDP in 1993, prior to the implementation of NAFTA, which was replaced by USMCA, to 78% of GDP in 2022, according to the World Bank and INEGI.
FDI in Mexico
The United States is Mexico's largest trading partner, with about 82% of Mexican exports to the U.S. economy.
According to the World Bank, Mexico is the 11th largest manufacturer in the world in terms of value as of 2021. According to INEGI, the manufacturing sector accounted for 19% of GDP as of 2022.
Of the total FDI flows to Mexico in the first half of this year, 57% came to the manufacturing sector, 78% corresponded to reinvestment of profits and 43% originated in the United States.
In general, U.S. trade activity with Mexico has increased significantly since the 2000s due to the trade agreements signed between the two countries, as well as U.S. cooperation and trade patterns such as nearshoring.
According to the BCG Global Manufacturing Cost Competitiveness Index, which tracks changes in relative factory wages, productivity growth, foreign exchange rates and energy costs, Mexico and other countries in the Southeast Asian region, such as Thailand, Malaysia and Indonesia, offer the most competitive manufacturing costs in the world.