English
Exports from Mexico, Canada and China to the U.S. in August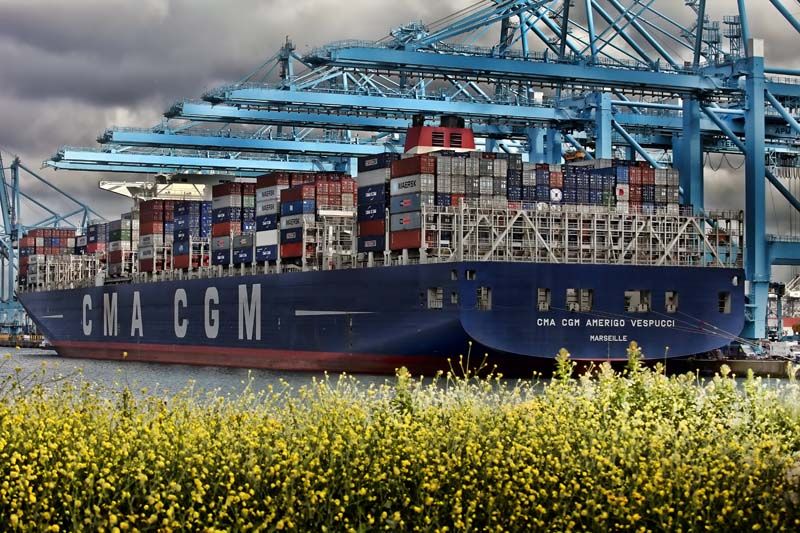 Mexico's exports to the United States were US$32.075 billion in August 2022, an increase of 25.7% at a year-over-year rate, reported the Department of Commerce (USDOC).
These international sales cover only goods not services.
Meanwhile, Canada's exports to the U.S. market totaled $30.967 billion, representing a 25.4 percent year-over-year increase.
On top of both amounts, China's sales to the U.S. totaled $40.316 billion, up 24.9 percent from August of last year.
Top Trading Partners – August 2022. Trade in goods on a Census Basis, in billions of dollars, unrevised.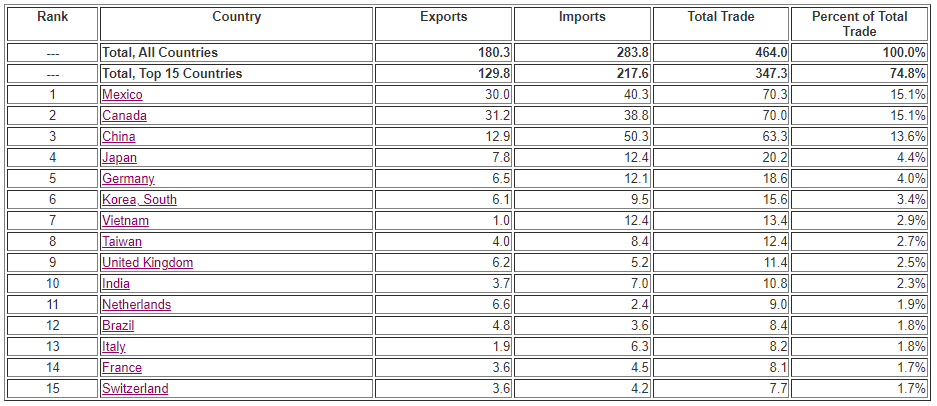 The United States is the world's largest importer of goods. Its international purchases are diversified: the main categories are machinery and appliances, vehicles, mineral products, and chemicals.
Reflecting sustained GDP growth, the share of machinery and equipment, vehicles, and chemicals in total imports has increased.
In contrast, the share of mineral products has decreased.
Exports
The United States' main trading partners are the European Union, China, Japan, Canada and Mexico.
From January to August, Mexico's exports of products to its northern neighbor amounted to 302,185 million dollars, an increase of 207% year over year.
Canadian sales to the same destination grew 30.6% at an annual rate, to 299,494 million dollars, and Chinese exports increased 18.3%, to 368,755 million dollars.
The U.S. Congress has legislative and oversight powers with respect to trade issues; it works with the executive branch, which negotiates and implements trade agreements.
In particular, the principal executive agency responsible for trade policy formulation remains the Office of the United States Trade Representative (USTR), which is part of the Executive Office of the President.
The United States is also an initial Member of the WTO, as well as a party to the Government Procurement Agreement (GPA), a participant in the expanded Information Technology Agreement (ITA), and a signatory to the Agreement on Trade in Civil Aircraft.
The United States deposited its instrument of acceptance of the Trade Facilitation Agreement (TFA) with the WTO in January 2015.