English
Export and production of light vehicles in Mexico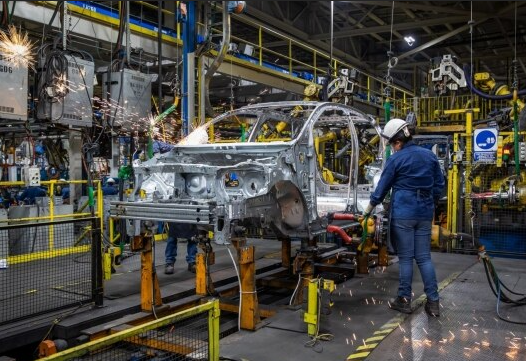 The export of light vehicles from Mexico totaled 1,273,915 units from January to May 2023, an inter-annual advance of 9.2%, informed Inegi this Tuesday.
Above all other companies, General Motos sold 274,852 units abroad, followed by Stellantis (185,639 units) and Nissan (141,952 units).
Mexico directs around 74% of its vehicle exports to the United States, measured in value, while other relevant destinations are Germany, Canada and China.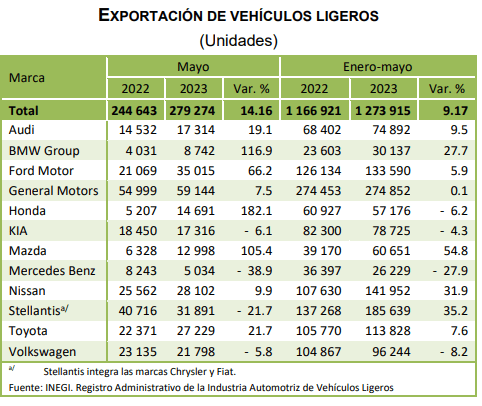 During the last few months, the US economy was affected by uncertainties related to inflationary pressures, rising interest rates, disruptions in the banking sector, the ongoing effects of the global coronavirus pandemic and related variants, and the conflict in Ukraine.
At the same time, according to Toyota, economic conditions, including consumer price increases and higher interest rates, have negatively affected the ability of some consumers to meet scheduled payments, resulting in increased consumer delinquencies and defaults.
The current difficult economic conditions caused by the Covid-19 pandemic and geopolitical conflicts, including production constraints due to supply shortages affecting the automotive industry, such as the current shortage of semiconductor chips, and additional delays affecting the supply chain and logistics networks, have continued to limit new vehicle inventory levels.
Export
New vehicle inventory constraints have led to declines in industry-wide vehicle sales incentives in the United States.
In the first five months of 2023, Mexico produced 1,560,928 units, up 13.4% year-over-year.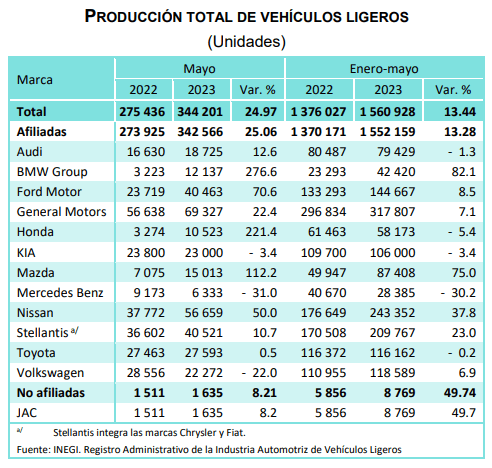 Production was led by General Motors (317,807 units), ahead of Nissan (243,352 units) and Stellantis (209,767 units).
During 2023 and early 2023, global capital markets experienced periods of increased volatility in response to the ongoing conflict in Ukraine, inflation rate increases, uncertainty about the path of U.S. monetary policy and instability in the global banking sector.
U.S. benchmark interest rates and credit spreads increased over the same period.