English
Estafeta and Volaris lead national air cargo services in Mexico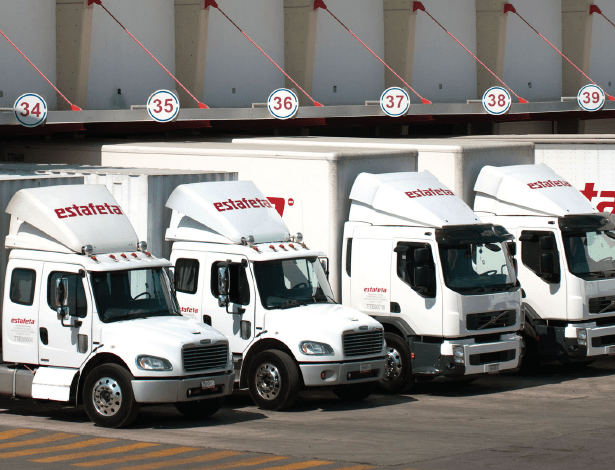 Estafeta and Volaris led the air cargo sector in national regular services in Mexico from January to October 2020, according to data from the Ministry of Communications and Transportation (SCT).
During that period, Estafeta transported 19,224 tons, a year-on-year drop of 14.5 percent.
For its part, Volaris handled 12,290 tons, a reduction of 21.8%, at an annual rate.
Estafeta
In express delivery services, local companies Estafeta, RedPack and others have in the last invested in technology, infrastructure, fleets, points of sale and operational centers.
Estafeta invested 880 million pesos in its 2020 operations and has recently opened eight new operating centers in Mexico, in cities such as Monterrey, Querétaro, Guadalajara and Mexico City.
Estafeta has also added 730 new vehicles to its land fleet and an aircraft to its air fleet in recent months.
Other companies and the sector
Similarly, since 2016, Volaris, Viva Aerobus and Interjet have invested in new assets and modernized their fleets, being able to absorb a good portion of market share compared to the traditional dominant airline Aeroméxico. However, Interjet has had notable problems in its finances, even temporarily suspending its operations.
According to the US Department of Commerce, several sectors have especially benefited from the expansion of express services. These include computers, spare parts, high-value products, and industries that use just-in-time supply chains, such as high-tech, automotive, pharmaceutical, textile, and manufacturing.
Consequently, these sectors have been key to driving ever-increasing cargo volumes through express services.
From January to October 2020, Mas Air handled 11,267 tons (+ 38.8% year-on-year), Aeroméxico 9,999 tons (-40.6%), Aeroméxico Connect 9,428 (-34.9%), Aerounión 4,604 tons (-5%), Interjet 4,422 tons ( -78.3%), Viva Aerobus 1,623 tons (without comparative basis) and Aeromar 261 tons (-57.7 percent).
In total, the group of airlines in this segment transported 73,118 tons in the first 10 months of 2020, a decrease of 29.4%, year-on-year.