Empresas
Empresas piden limitar poder de Trump sobre aranceles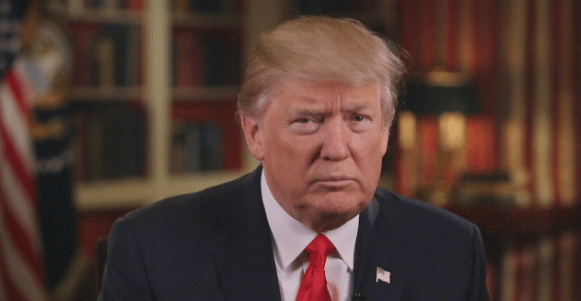 Un total de 58 agrupaciones de empresas hicieron un exhorto a los líderes de los comités de Finanzas del Senado y de Medios y Arbitrios de la Cámara de Representantes para equilibrar el poder en materia comercial del Congreso y del Ejecutivo de Estados Unidos.
«El amplio uso unilateral de aranceles por parte del Poder Ejecutivo está trastornando el equilibrio histórico entre el Congreso y el Poder Ejecutivo, que ha funcionado eficazmente durante muchas décadas para fortalecer nuestra economía y aumentar las oportunidades de exportación para los fabricantes, proveedores de servicios, ganaderos y agricultores, y debe ser reevaluado», escribieron en una carta.
Los grupos son:
Air-Conditioning, Heating, and Refrigeration Institute
Alliance of Automobile Manufacturers
American Apparel & Footwear Association
American Association of Exporters and Importers
American Bakers Association
American Chemistry Council
American Exploration & Production Council
American International Automobile Dealers Association
American Petroleum Institute
American Soybean Association
American Supply Association
Associated Equipment Distributors
Associated General Contractors of America
Association of Equipment Manufacturers
Association of Global Automakers
Auto Care Association
Beer Institute
Can Manufacturers Institute
Coalition of American Metal Manufacturers and Users
Farmers for Free Trade
Flexible Packaging Association
Footwear Distributors & Retailers of America
Global Cold Chain Alliance
Grocery Manufacturers Association
Independent Petroleum Association of America
Industrial Fasteners Institute
International Association of Drilling Contractors
Midwest Food Products Association
Motor & Equipment Manufacturers Association
National Automobile Dealers Association
National Barley Growers Association
National Confectioners Association
National Corn Growers Association
National Council of Farmer Cooperatives
National Foreign Trade Council
National Marine Manufacturers Association
National Retail Federation
National Tooling and Machining Association
North American Meat Institute
Organization for International Investment
Outdoor Power Equipment Institute, Inc.
Personal Care Products Council
Pet Food Institute
Petroleum Equipment and Services Association
Precision Machined Products Association
Precision Metalforming Association
Retail Industry Leaders Association
Shelf-Stable Food Processors Association
Specialty Equipment Market Association
Travel Goods Association
Truck & Engine Manufacturers Association
U.S. Canola Association
U.S. Hide, Skin and Leather Association
United States Fashion Industry Association
US Dry Bean Council
USA Dry Pea & Lentil Council
Wine Institute
WineAmerica