English
Diageo highlights new business opportunities in spirits, beer and tequila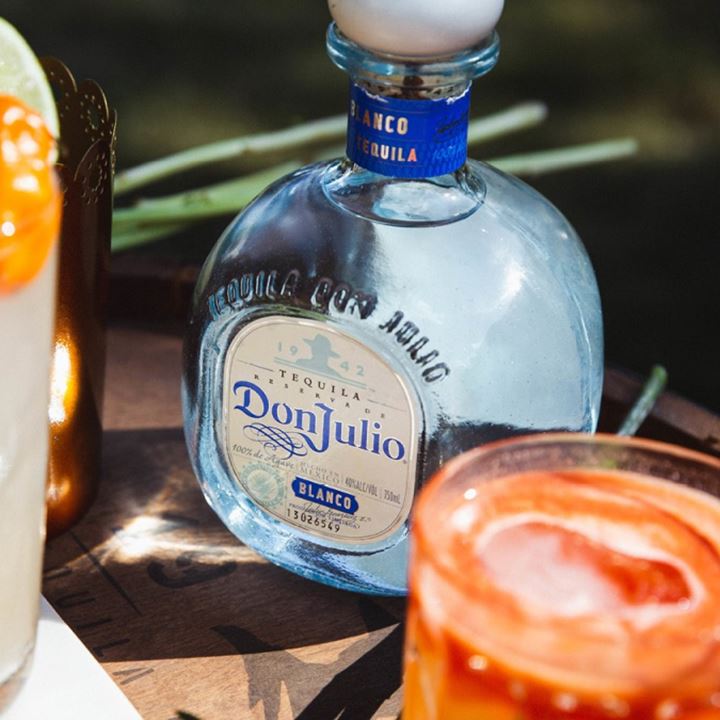 Diageo highlighted new opportunities in spirits, beers, tequila and other alcoholic beverages from recent trade deals.
The company's products are sold in more than 180 countries around the world and its brands include Johnnie Walker, Crown Royal, JεB, Buchanan's and Windsor whiskeys, Smirnoff, Cîroc and Ketel One vodkas, Captain Morgan, Baileys, Don Julio , Tanqueray and Guinness.
International trade is at the heart of Diageo's business.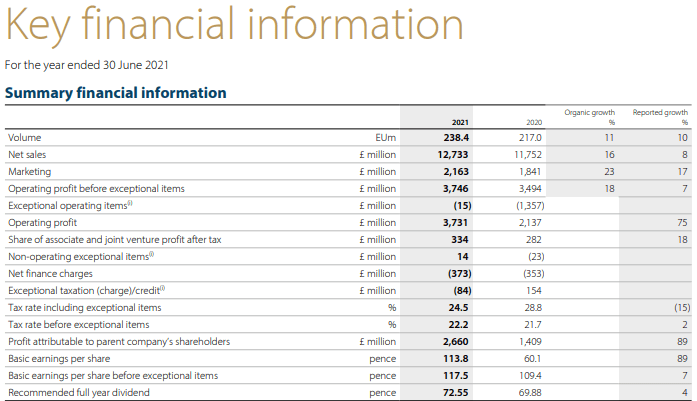 Overall, the company was well prepared for the UK's exit from the European Union and sees some potential longer-term opportunities for the UK to strike beneficial new trade deals for spirits.
The company was also pleased to see that the United Kingdom, the European Union and the United States resolved their aerospace dispute involving Boeing and Airbus, with the removal of US tariffs on single malt whiskey and spirits.
Diageo
Now the company expects the UK to use its newly independent trade policy to support spirits exports to key markets, while Australia will eliminate tariffs with the ratification of its new free trade agreement with the UK and continue this year with the trade talks between the UK and India.
Diageo owns more than 200 brands. Combined with the breadth and depth of its portfolio in attractive categories and prices, the company has exposure to some of the greatest consumer growth opportunities and some resistance to global trade volatility.
The company took an active and disciplined approach to managing its portfolio of brands.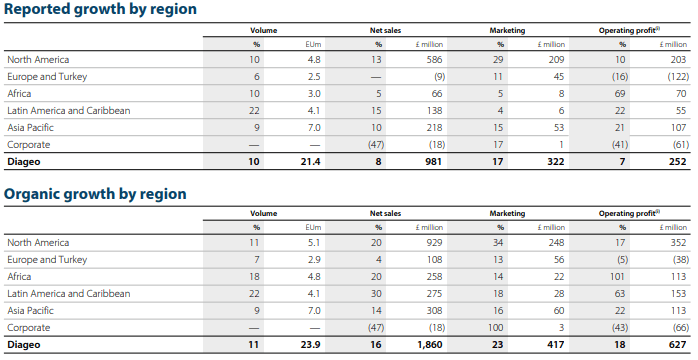 Through the acquisition of Premium-plus brands in fast-growing categories, such as the Don Julio tequila brands in 2015 and Casamigos in 2017, as well as strategic disposals, including the sale of its main wine businesses in the United States in 2016 and 19 brands Americans in 2018, Diageo has strengthened its portfolio and geographic presence.
Already 54% of its reported net sales are generated from Premium-plus products.
Geographically, the company continues to benefit from its market leadership position in North America and its exposure to India and China.
China accounts for just over 5% of its reported net sales.