Nota Destacada
Customs have investment projects for 58,676 mp in Mexico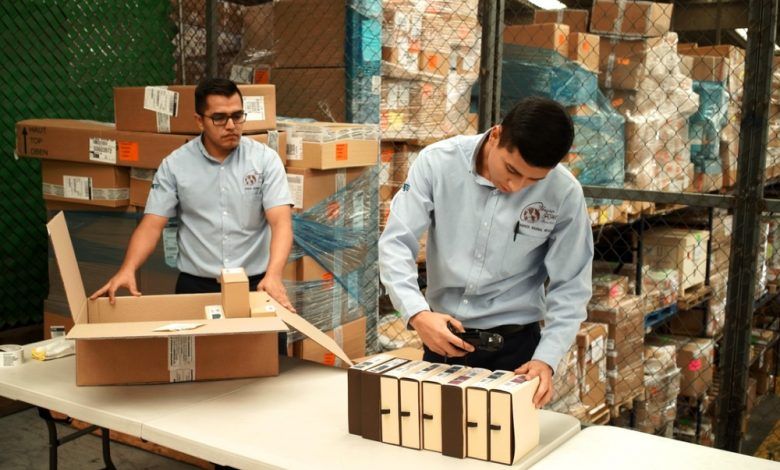 The customs of Mexico have a portfolio of projects of 58,676 million pesos from the Public Trust to Manage the Consideration referred to in Article 16 of the Customs Law (FACLA, related to collections at customs in Mexico).
Of that total, 40,310.1 million pesos correspond to operational continuity projects; 10,828.7 million, to strategic projects; 7,509 million to improvement projects, and 20.1 million, to other expenses.
This last concept includes fiduciary fees, notary expenses, custodian service and exchange parity.

At the end of 2019, FACLA's assets totaled 64,348 million pesos, an increase of 27.6% year-on-year. Meanwhile, total liabilities went from 350,000 pesos to 70,000 pesos.
Regarding cash flow, revenues increased 0.3%, to 23,474 million pesos. This is mainly due to the 39.5% increase in the interest item. Expenses decreased by 12.1% and accumulated 9,537 million pesos.
Initially, in May 2004, the Public Trust was created to administer the consideration referred to in Article 16 at customs.
Customs and charges
The Trust received public resources in the amount of 1,000 pesos. The other resources derive from the consideration of Article 16 of the Customs Law paid by importers and exporters and which are private.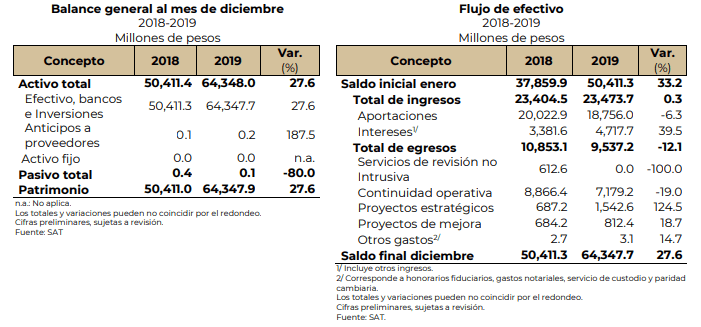 Likewise, the procurement processes are carried out by the Tax Administration Service (SAT) in accordance with the regulations applicable to public acquisitions and are paid through the Public Trust.
The General Customs Administration (AGA) is an entity of the Federal Government dependent on the SAT, which in turn is the decentralized body of the Ministry of Finance and Public Credit (SCHP), whose main function is to inspect, monitor and control the entry and exit of goods, ensuring compliance with the provisions on foreign trade issued by the SHCP, as well as other secretariats of the Federal Executive with jurisdiction for it.