Mercados
Crece desigualdad en América Latina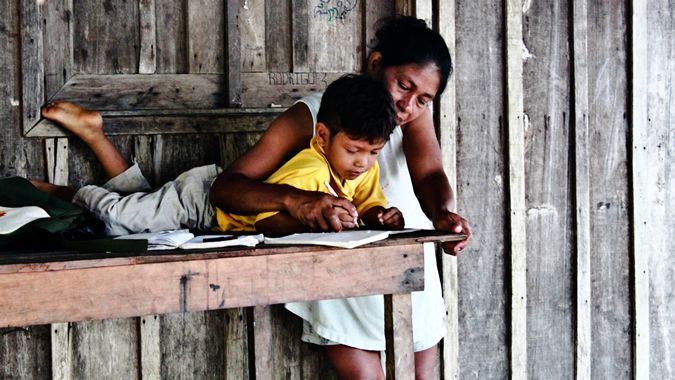 Se estima que la desigualdad en América Latina y el Caribe, medida por el coeficiente de Gini, se ha incrementado 2.9% por encima de los niveles antes de la pandemia de Covid-19.
Así la situación empeoró. Ya desde antes de la pandemia, América Latina y el Caribe era la región más desigual del mundo.
¿La razón principal del repunte? Las personas más afectadas por la pérdida de empleo pertenecían al primer quintil.
Tras difundir este resultado, la Comisión Económica para América Latina (Cepal) expuso que tradicionalmente los mercados laborales de América Latina y el Caribe han sido informales, frágiles y excluyentes.
Distribución de la población total por grado de informalidad de los hogares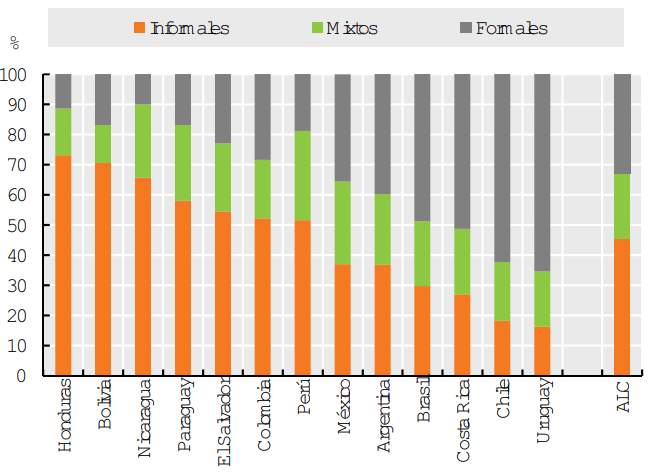 Del mismo modo, el impacto de la crisis del Covid‑19 ha sido asimétrico, ya que ha afectado especialmente a los grupos más vulnerables y ha revertido algunos de los progresos socioeconómicos experimentados en la región en las últimas décadas.
Como consecuencia de la crisis, se estima que en 2020 la tasa de pobreza extrema subió más de un punto porcentual, hasta alcanzar 12.5% de la población, y que la tasa de pobreza subió tres puntos porcentuales, hasta alcanzar 33.7 por ciento.
No se habían observado estos niveles de pobreza en los últimos 20 y 12 años, respectivamente.
Desigualdad en América Latina
Más de la mitad de los trabajadores de la región ocupan puestos de trabajo informales.
Los hogares informales -es decir, aquellos cuyos ingresos dependen íntegramente de la economía informal- son los más afectados por la crisis del Covid‑19, pues han perdido sus empleos y los ingresos que obtenían con ellos.
En promedio, 45% de la población de ALC vive en hogares que dependen exclusivamente del empleo informal, 22% vive en hogares mixtos y 33% vive en hogares que solo dependen de la economía formal.
Sin embargo, según la base de datos Key Indicators of Informality Based on Individuals and their Households (Indicadores clave de la informalidad en función de los individuos y sus hogares) del Centro de Desarrollo de la Organización para la Cooperación y el Desarrollo Económicos (OCDE), existen grandes disparidades en los niveles de informalidad que se registran en los distintos países de ALC, desde un nivel de menos del 20% en Chile y Uruguay hasta más del 60% en Bolivia, Honduras y Nicaragua.