English
CPTPP and FTA with Mexico: objectives of the United Kingdom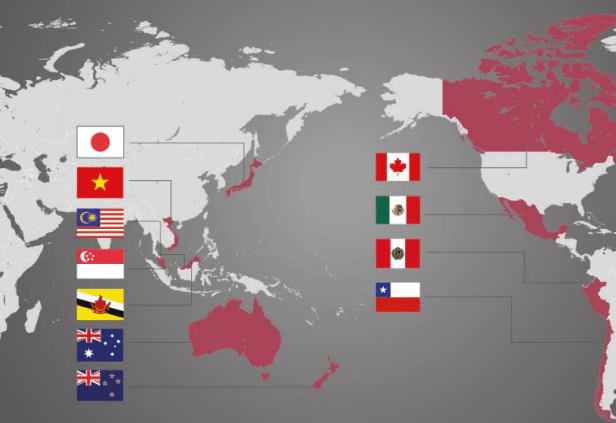 The UK government stressed that the Comprehensive and Progressive Agreement for Trans-Pacific Partnership (CPTPP) and a Free Trade Agreement between its country and Mexico would benefit British companies and their respective counterparts.
After the United Kingdom requested its adherence to CPTPP in February 2021, this Friday it formally began negotiations for an FTA with Mexico
On the one hand, the government argued, the UK is committed to strengthening engagement in the Indo-Pacific and the Americas, helping to define the high-quality trade rules that will shape the future of this high-growth region, while opening opportunities for British companies.
The UK's accession to CPTPP, to which Mexico is a founding signatory, will help cement close ties with the Indo-Pacific region by providing access to new supply chains.
Together, the Mexico FTA and the UK's membership in CPTPP will benefit British and Mexican businesses by providing a wide range of preferential terms.
The United Kingdom negotiates an FTA with Mexico, after the advantages for both countries established in the Free Trade Agreement between the European Union and Mexico ceased to work, although they were maintained in practice through a transitory agreement between the two countries while negotiating a bilateral treaty.
So an updated FTA with Mexico is part of the UK government's broader effort to achieve the strategic trade goal of using our voice as a new independent trading nation to champion free trade, fight protectionism and remove barriers at every opportunity.
CPTPP and USMCA
From the British perspective, a more liberalizing bilateral trade agreement with Mexico supports the UK's goal of deepening the relationship and increasing trade ties with North American countries.
In particular, as a close trading partner and signatory to the United States-Mexico-Canada Agreement (USMCA), an enhanced FTA with Mexico should complement the UK's trade relations with the United States and Canada.
An updated FTA will also support the UK's role and goals in Latin America, a region with untapped potential and opportunities for trade.
The United Kingdom, as an observer nation of the Pacific Alliance, works closely with Mexico to promote free trade and economic integration.
CPTPP entered into force for Australia, Canada, Japan, Mexico, New Zealand, and Singapore at the end of 2018; Vietnam in 2019; and Peru in 2021. Brunei, Chile and Malaysia have signed but not yet ratified this treaty.