English
Counterfeit products: U.S. Customs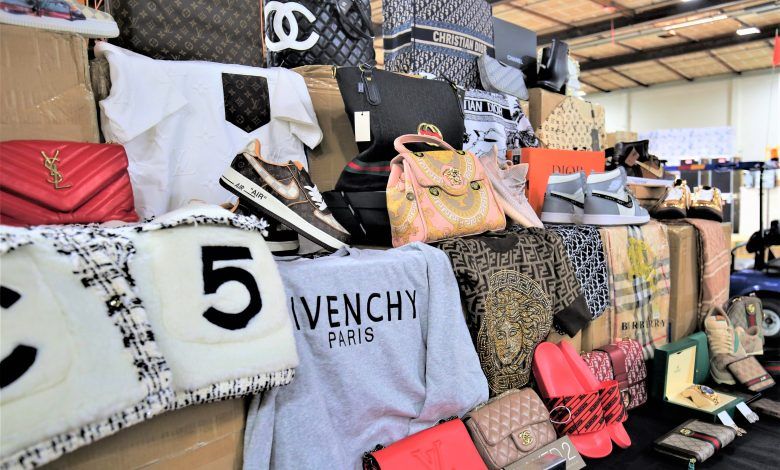 U.S. Customs and Border Protection (CBP) seized more than 27,000 counterfeit products with an estimated manufacturer's suggested retail value of $3.3 billion in FY 2021, had the goods been authentic.
CBP enforces intellectual property rights (IPR) more visibly by seizing IPR-infringing products, such as trademarks and copyrights.
To protect both industry and consumers, CBP has made IPR enforcement a priority business issue.
As such, CBP developed a multi-layered strategic approach to IPR enforcement that includes efforts to educate and engage stakeholders to deter the importation of illicit goods and employs innovative approaches to enforce IPR law at all ports of entry.
In addition to seizing goods at U.S. borders, the strategy includes expanding the border through post-import audits of companies caught bringing counterfeit goods into the United States, collaborating with foreign governments and multilateral organizations, and working closely with industry and partner government agencies.
CBP also imposes civil fines and, when appropriate, refers cases to other law enforcement agencies for criminal investigation.
Counterfeit Products
According to the U.S. government, CBP works closely with Immigration and Customs Enforcement-Homeland Security Investigations (ICE-HIS) and 25 other IPR Center partners to ensure that border seizures of IPR that represent criminal activity result in investigations, arrests and convictions.
One of the priorities is to work with rights holders to use the e-Recordation web tool to register their trademarks and copyrights with CBP.
The registry makes information about protected rights available to CBP offices throughout the United States.
CBP's e-Allegations program provides an electronic portal through which the public can report potential IPR violations and other suspected commercial infringement.
To help educate the public about the dangers of counterfeit goods, CBP hosts the «Truth Behind the Counterfeits» public awareness campaign. For more information about this campaign, visit: www.cbp.gov/FakeGoodsRealDangers.