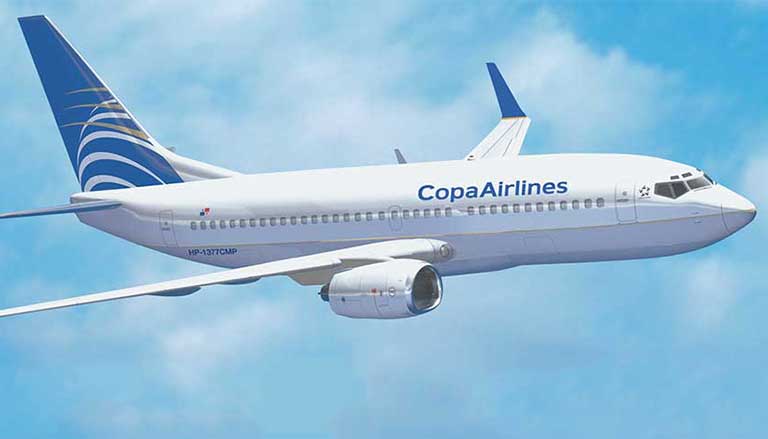 Copa Holdings announced this Friday its intention to offer $ 350 million of senior convertible notes due in 2025.
This is a private offer to qualified institutional buyers pursuant to Rule 144A under the amended Securities Act of 1933.
Copa also expects to grant the initial buyers of the bonds a purchase option, for settlement within a period of 13 days from the date of issue of the bonds, up to an additional principal amount of $ 52.5 billion.
Copa Holdings is a leading Latin American provider of passenger and cargo services. In 2019, the company, through its operating subsidiaries, served 80 destinations in 33 countries in North, Central and South America and the Caribbean with a fleet of 102 aircraft: 6 Boeing 737 MAX9, 82 Boeing 737NG aircraft and 14 Embraer- 190s.
The company also manages the operations of Copa Airlines and Wingo.
Copa Holdings and terms
The notes will be senior unsecured obligations of Copa Holdings, will accrue interest payable semi-annually in arrears and will mature on April 15, 2025, unless they are repurchased, redeemed or converted earlier.
Note holders will have the right to convert their notes in certain circumstances and during specific periods.
Copa Holdings will settle conversions by paying or delivering, as appropriate, cash, shares of its Class A common stock or a combination of cash and shares of its Class A common stock, at Copa's option.
The notes will be exchangeable, in whole or in part, for cash at the option of the Cup at any time, and from time to time, from April 17, 2023 and before the 40th trading day scheduled immediately before the date of maturity, but only if the last reported sale price per share of the Cup Class A common shares exceeds 130% of the conversion price during a specified period of time.