English
Coca-Cola FEMSA Lowers Soft Drink Sales in Mexico; up in Brazil and Colombia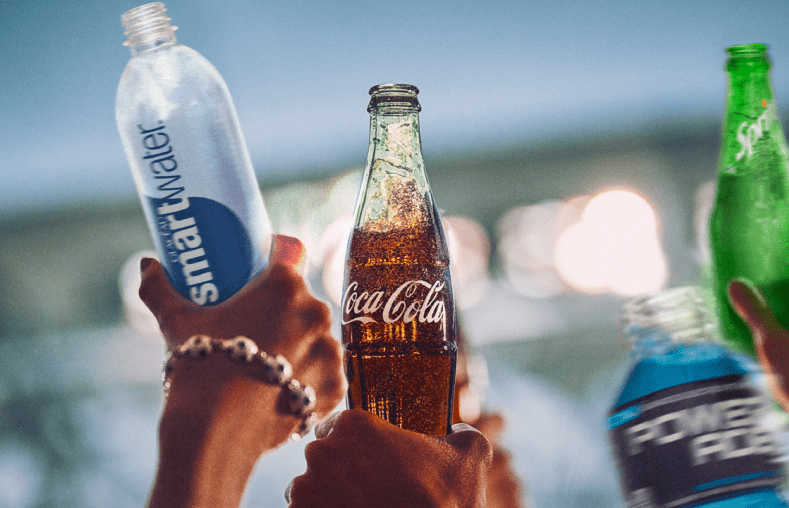 Coca-Cola FEMSA lowered its soft drink sales in Mexico for the third consecutive year, considering the periods from January to September.
After selling 1,020.1 million unit cases of soft drinks in the first three quarters of 2018, the company sold 1,013.4 million in the same period of the following year.
The unit measure refers to 192 ounces of finished beverage product (24 eight-ounce servings) and, when applied to soda fountains, refers to the volume of syrup, powders and concentrate required to produce 192 ounces of product. of finished drink.
Then came another two decreases in the same indicator, since in the first nine months of 2020, 973.6 million unit cases were sold in Mexico, while in the period corresponding to 2021 the amount was 966.4 million.
Soft drink sales
Coca-Cola FEMSA is the largest bottler of Coca-Cola products in the world by sales volume.
The company produces and distributes beverages under The Coca-Cola Company's trademarks, offering a broad portfolio of 129 brands to more than 265 million consumers every day.
Resultados financieros de la empresa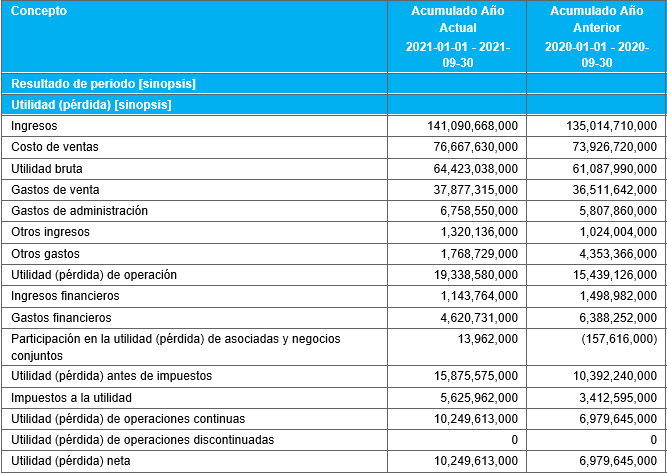 With more than 80,000 employees, the company markets and sells approximately 3.3 billion unit cases through nearly 2 million points of sale per year.
To do this, operating 49 manufacturing plants and 268 distribution centers.
As for Brazil, always considering the periods from January to September, it went from registering sales of 481.7 to 513.4 million unit cases from 2018 to 2019, respectively, and then from 516.3 to 551.5 million from 2020 to 2021.
Colombia has also presented ups and downs: it went first from 151 to 147.7 million unit cases, and then from 147.5 to 167.6 million, in the same order above.
In general, the company produces, markets, sells and distributes Coca-Cola brand beverages.
Coca-Cola brand beverages include: soft drinks (colas and flavored soft drinks), waters and still drinks (including juice drinks, coffee, teas, milk, value-added dairy, sports drinks, energy drinks and drinks of vegetable origin).
In addition, it distributes and sells Heineken beer products in its Brazilian territories and Monster products in all the countries where it operates.