English
China's exports and imports rise 30% in 2021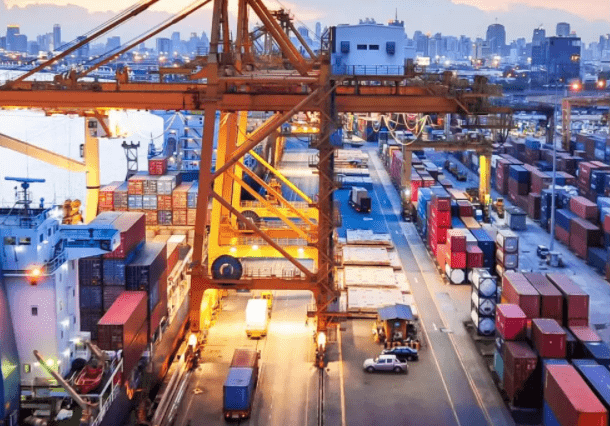 China's exports and imports (products) registered a year-on-year growth of 30% in 2021, according to data from the General Administration of Customs of that country.
On the one hand, China's exports were 3 trillion 363.96 billion dollars, an increase of 29.9%, year on year.
Conversely, imports from China totaled 2 trillion 687.53 billion dollars in 2021, this is 30.1% more than in the previous year.
With this, China reached a total trade of products of 6 billion 051,490 million dollars, an advance of 30%, at an annual rate.
Also with these results, China achieved a surplus of 676.43 billion dollars in 2021.
Exports and imports
China is the world's largest exporter of products and the second largest importer, behind the United States.
According to OECD data, China's growth in the third quarter was 4.9% year-on-year (0.2% quarter-on-quarter), after very high rates in previous quarters.
Industrial production slowed due to the strict implementation of environmental targets and power outages that spread across more than half of the provinces, but the recovery of the service sector continued to gain momentum.
Likewise, export growth remained strong as foreign economies continued to recover, although they were affected by Covid-19-related port closures.
The OECD said investment growth in China is slowing as some of its key components, such as real estate and infrastructure investment, have weakened.
The strict regulations to curb real estate investment (the so-called three red lines related to financial ratios as well as the caps on real estate loans by type of bank) and deflate the bubble that was forming tightened liquidity conditions for real estate companies and Some of the big consortiums were even pushed to stop paying their debt.
Furthermore, according to the OECD, the recovery in consumption has been more gradual, but recent strong growth in online sales indicates that consumption is gradually recovering.
The OECD also reported that the pass-through of rising energy prices and imported raw materials to consumer price inflation is limited due to the structure of consumption, with a large share of food and limited import content.