English
China risks for General Motors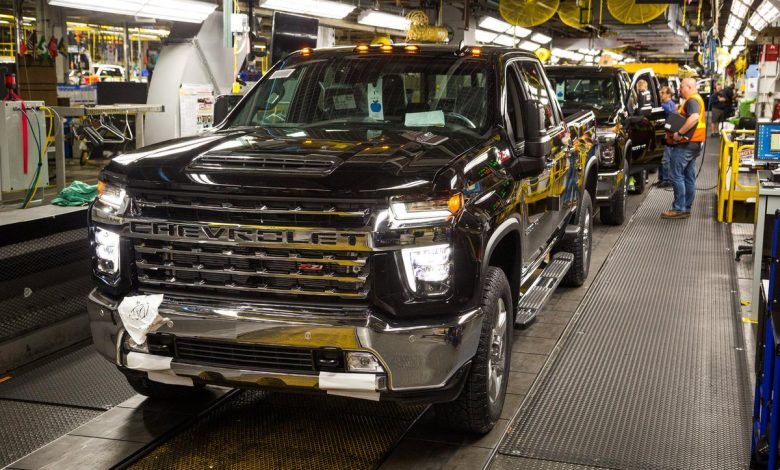 General Motors described some of its China risks as its investments in that nation, U.S. dependence on rare earths and its alliances with Chinese companies.
For starters, General Motors has invested a considerable amount in its Chinese infrastructure, so potential disruptions due to political, economic, regulatory or health issues could negatively affect the company's investments in the region.
In the 1990s, the United States was one of the largest producers of rare earth minerals, but now the United States relies on China for more than half of the minerals and metals considered critical to economic health and military readiness.
The United States has only one rare earth mine, which produces lithium, nickel, cobalt and manganese, although the ore must be shipped to China for processing.
In addition, it is estimated that 75% of the world's electric vehicles use batteries manufactured, at least in part, in China.
At the same time, China's share of cobalt production is expected to increase from 44% to 50% of global production over the next two years, with the country's cobalt refining accounting for 77% of global capacity.
China is also the third largest lithium producer, with 13% of world production in 2021.
The United States accounts for only 1% of global lithium production.
Many U.S. mines have been banned by President Joe Biden's administration, exacerbating the U.S. auto industry's dependence on China for materials-the most recent case being the 20-year ban on the Duluth Complex in Minnesota, which contains 95% of the nation's nickel reserves, 88% of the nation's cobalt reserves, 51% of the nation's platinum reserves, 48% of the nation's palladium reserves and 34% of the nation's copper reserves.4
China risks
General Motors participates in several joint ventures with Chinese-backed organizations, which compromises its operational independence from the Communist Party of China.
General Motors' revenues and supply chain are highly dependent on China, as they have made considerable investments to expand their operations in China.
General Motors has committed to a $650 million equity investment in Lithium Americas to fund lithium mining and processing in Thacker Pass, Nevada.
While General Motors claims this helps make its supply chain more secure and manage cell costs and creates jobs, the company's dependence on China remains prevalent, as Lithium America is primarily owned by Ganfeng Lithium, a Chinese company that is run by members of the Chinese Communist Party.
In reality, this investment to develop domestic production is an attempt by General Motors to gain electric vehicle eligibility for consumer incentives under U.S. clean energy tax credits, as the company remains dependent on China for materials.
Of course, this helps explain the company's motives for lobbying against the provision of the Inflation Reduction Act intended to exclude cars with Chinese-sourced materials from benefiting from government subsidies.