English
Car sales and other vehicles in China rise 16.4%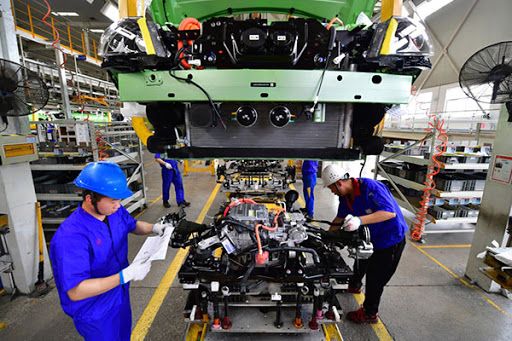 Car sales in China rose 16.4% year-on-year in July, adding 2.11 million units.
This is the fourth consecutive month of cars at annual rates, after its impact by the Covid-19 pandemic.
In the past 25 years, the global auto industry has nearly doubled in size, fueled by China's growth as one of the top automobile producing and consuming nations, manufacturing and selling 25 million vehicles in 2019.
General Motors sells more vehicles in China than in the United States. . China's rise in vehicle and auto parts manufacturing has added a new source of parts, which can compete with manufacturers in other countries.
In China, sales of trucks, vans and other commercial vehicles, which account for nearly a quarter of the overall market, climbed 59.4% in July, while auto sales advanced 8.5 percent.
Meanwhile, sales of new energy vehicles (NEVs), which include battery electric vehicles, plug-in hybrids and hydrogen fuel cells, advanced 19.3% to 98,000, the first increase in 13 months.
From January to July, sales of cars and other motor vehicles in general decreased 12.7%, to 12.37 million vehicles.
Car sales
For its part, according to Banco Base, the price of oil is also gaining ground due to the increase in the appetite for risk in global financial markets and the expectation of greater stimuli at the global level, which generates optimism regarding demand for oil.
Rising car sales in China, he said, may be a sign of a preference for vehicles in the face of the coronavirus pandemic.
If so, this trend can be observed in the rest of the world, which would not only benefit the automotive sector, but also the global oil sector.