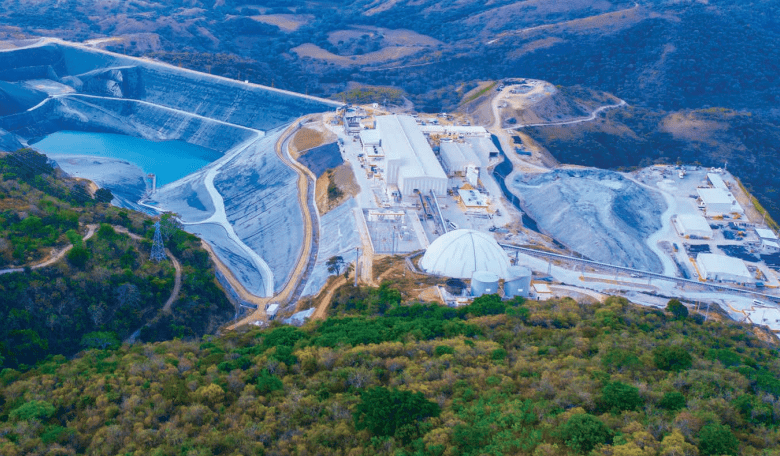 Peñoles concluded the construction of the Capela mine, in Guerrero, whose operation began in February 2020, with a total investment of 334 million, of which 83.9 million were disbursed in 2019.
This new mining unit, built with state-of-the-art technology, has a grinding and processing capacity of 4,500 tons of ore per day, to produce an annual average of 4.7 million ounces of silver, 40,000 tons of zinc, 8,600 tons of lead and 7,000 copper, contained in lead, zinc and copper concentrates.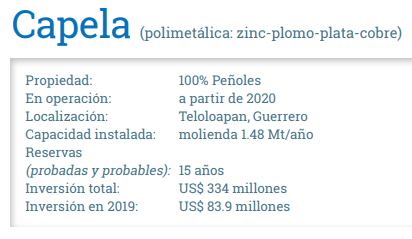 It will also generate a total of 650 jobs.
Capela Mine
The Capela mine was scheduled to start operations in the third quarter of that year; however, there were delays in the interconnection to the transmission line of the Federal Electricity Commission (CFE) to supply electricity to the facilities and operation tests were carried out on the equipment and processes, which continued throughout most of the first quarter of 2020, with gradual mineral loading.
Although the Capela mine started production of concentrates in February, adjustments were still made to the crushing, milling and flotation processes.
Investments of the company
Investments in fixed assets of Peñoles were 913 million dollars in 2019, 122 below the previous year.
Meanwhile, investment in exploration was 208, 8.3% less than the previous year.
The resources were primarily used to replenish and increase reserves in the mines in operation, and to strengthen the portfolio of exploration projects and prospects.
In the Reina del Cobre polymetallic project in Durango, mineral resources were detected that could generate additional reserves for the Velardeña unit or a satellite mine.
Deep drilling works were also intensified in the area of ​​influence of the Bismark mine in Chihuahua; however, the results did not meet expectations to generate sufficient resources to increase its operating life.
In addition, Fresnillo plc conducted an intense exploration campaign at its operating mines. Metallurgical and geotechnical studies of the Orysivo gold project in Chihuahua were carried out to integrate its feasibility.
Drilling for new projects occurred in different targets located in the Guanajuato, Fresnillo and Herradura districts.