English
Canadian Pacific buys Kansas City Southern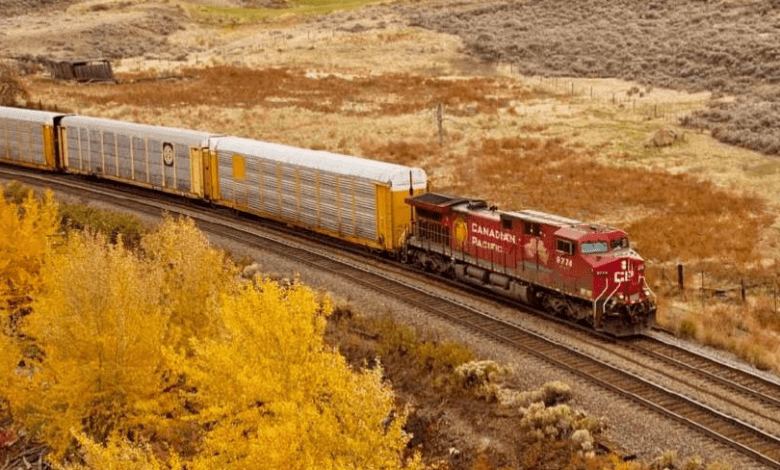 Canadian Pacific Railway Ltd. (CP) announced on Sunday the purchase of the American Kansas City Southern (KCS), for 25,000 million dollars.
With this, CP will create the only rail network that crosses Canada, the United States and Mexico, with an extension of about 32,000 kilometers.
By accelerating the combined growth strategies of the two fastest growing Class 1s with new efficiencies for clients and improved on-time performance under their respective programs, the combined company under CP's control is expected to create annualized synergies of approximately 780 million. dollars in three years, both companies reported.
To finance the consideration of shares of the merger, CP will issue 44.5 million new shares.
The cash portion will be funded through a combination of cash on hand and the collection of approximately $ 8.6 billion in debt, for which funding has been committed.
As part of the merger, CP will assume approximately $ 3.8 billion of Kansas City Southern's outstanding debt.
After closing in trust, CP expects its outstanding debt to be approximately $ 20.2 billion.
Kansas City Southern
The acquisition will be made through a stock and cash transaction representing an enterprise value of approximately $ 29 billion, which includes the assumption of $ 3.8 billion of outstanding debt from KCS.
With the merger, the new company will serve customers through single network transportation offerings between points in the CP system throughout Canada, the Midwest and Northeast United States and points in the KCS system throughout Mexico. and the south-central United States.
In terms of revenue, the combined company will employ about 20,000 people and generate total revenue of approximately $ 8.7 billion based on actual 2020 figures.
«This transaction will be transformative for North America, providing significant positive impacts for our respective employees, customers, communities and shareholders,» said CP President and CEO Keith Creel.
«This will create the first railroad between the United States, Mexico and Canada, linking two railroads that have focused deeply on providing quality service to their customers to unlock the full potential of their networks,» he added.