English
Brazil's poultry meat exports up 36.9%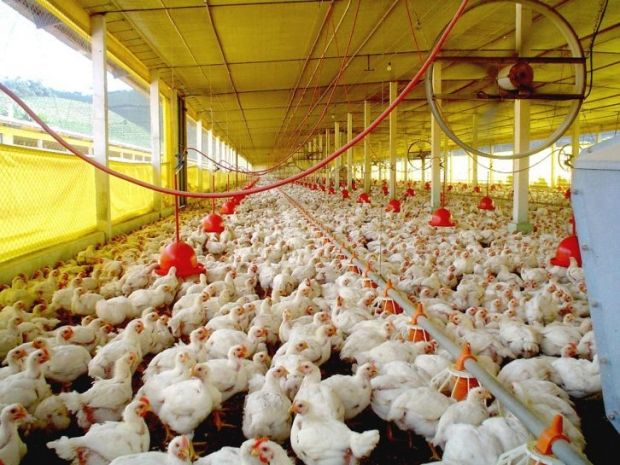 Brazil's poultry meat exports registered a year-on-year growth of 36.9% in the first half of 2022, to US$4.301 billion.
Measured in volume, these sales were 2,229,894 tons, an advance of 7.9% at an annual rate.
As for chicken meat, Brazilian production grew 4.5% in 2021.
In fresh chicken meat exports, Brazil maintained its leadership and, according to SECEX data, showed a 7.9% increase in exported volume in 2021, in addition to a 16.1% growth in dollar prices, given a weakened base in 2020, impacted by the pandemic.
The USDA estimates a 1.7% growth in poultry meat production and 2.4% growth in poultry exports from Brazil.
In the United States, the main region where JBS operates, GDP grew by 5.7% in 2021, according to the second estimate published in the Bureau of Economic Analysis report.
JBS exposed that this advance reflects increases in all major components, led by personal consumption expenditures, nonresidential fixed investment, exports, residential fixed investment and investment in private inventories.
Poultry meat exports
On the other hand, U.S. poultry meat saw increases of 0.6% in production and 0.7% in domestic consumption in 2021, and a representative 3.6% increase in exports, due to strong global demand.
Finally, U.S. pork production showed a 2.2% drop in 2021, a slowdown compared to increases of 2.4% in 2020 and 5.0% in 2019, while domestic consumption remained relatively flat.
Exports fell 2.6%, reflecting the rebuilding of China's pork herd, which will cause the Asian country to import less U.S. pork in 2021 compared to 2020.
As for projections for 2022, USDA estimates a reduction in U.S. beef production (-2.8%), with reductions in both domestic consumption (-2.6%) and exports (-5.4 percent).
It is worth mentioning that the USDA estimates a positive scenario for Australia in 2022, one of the largest exporters of beef protein, projecting 11.3 percent growth in production, in addition to 11.4 percent and 9.9 percent growth in exports and domestic consumption, respectively.