English
Bimbo increases its fleet of electric vehicles 91.5%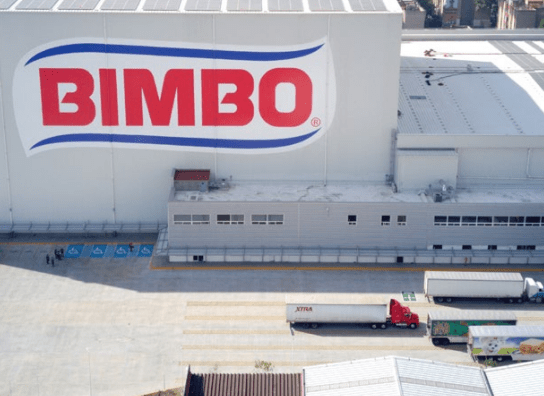 Grupo Bimbo closed last year with a fleet of 1,155 electric vehicles globally, an increase of 91.5% year-on-year.
The company also operated 1,357 natural gas vehicles at the time, an increase of 2.1% compared to 2019.
Above all, these electric vehicles circulate in Mexico, Colombia and the United States.
At the same time, Bimbo had 177 vehicles that consume ethanol, an increase of 92.4% year-on-year.
Lastly, the company had 545 with LP Gas (a decrease of 9.6%) and 88 hybrid vehicles.
For Bimbo, a case of success is the development of electric units by its subsidiary Moldex, which since 2012 has been working on the engineering and production of these vehicles.
Bimbo's goal is to grow its fleet of electric delivery vehicles in Mexico over the next four years to 2024 by 4,000 units.
Electric vehicles
The energy with which the current vehicles are supplied comes from the Piedra Larga wind farm, located in Oaxaca, thus complying with a virtuous and sustainable circle, being the way in which these technologies are complemented in the strategy.
Currently, Grupo Bimbo is the company with the largest fleet of electric delivery vehicles in Mexico and one of the largest in Latin America.
The company signed the RE100 commitment, with which, by 2025 all its operations must be 100% supplied with renewable electricity.
Some of the advances that the Company has had are the following:
In January 2021, Bimbo Argentina became the first food company in the country to be 100% renewable. Three wind farms supply 100% of the country's electrical energy, allowing it to stop emitting 14,400 tons of CO2e per year.
In July 2020, the first storage system with Ion-Lithium batteries came into operation in Mexico, implemented in Barcel Atitalaquia to avoid blackouts and reduce losses of finished product. The Group will continue to implement this solution throughout its operations due to the benefits it brings to its operations.
As part of the commitment established with the Government of Mexico City, for the implementation of 4,000 units of electric vehicles by 2024, the company adapted the electrical installation of 15 sales centers and thus enable the reception of electric vehicles and solar panels.
In addition, in December 2020, Bimbo inaugurated the Metropolitan Distribution Center, along with the largest rooftop solar installation in Mexico. The 2.2 MW system will allow the Group to supply 100% of its energy consumed on site, equivalent to ceasing to emit 1,300 tons of CO2 per year.
In 2020, Grupo Bimbo managed to increase the use of renewable energy by 50% compared to 2019.