English
Automotive industry, electric vehicles and global demand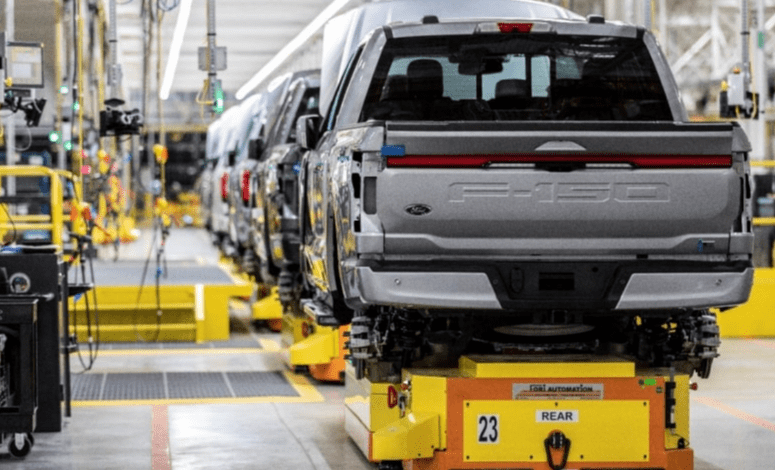 The automotive industry is facing lower global demand, but sales of electric vehicles continue to be strong, reported Coface, a France-based credit insurer.
In particular, global inflation and European Central Bank (ECB) policy are discouraging households from buying expensive goods.
Simon Lacoume, global economist at Coface, said auto parts suppliers are on the front lines of inflationary pressures on raw materials.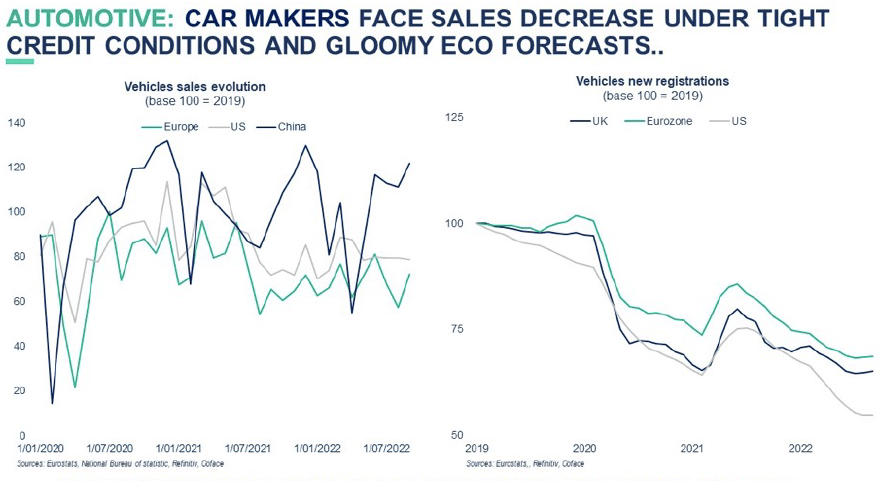 Nevertheless, Coface projects electric vehicle sales to continue strongly through 2023.
Already in the first quarter of 2023, more than 2.3 million electric vehicles were sold worldwide, a year-on-year rise of 25 percent.
Even better: Coface forecasts that global electric car sales will reach 14 million units in 2023, a 35 percent increase over 2022.
As a result, electric vehicles could account for 18% of total motor vehicle sales worldwide by 2023.
As a result, there is increased demand for batteries and related critical minerals,
Lacoume indicated that about 60% of lithium, 30% of cobalt and 10% of nickel demand was for electric vehicle batteries in 2022.
According to the European Critical Raw Materials Act, e-mobility will demand forty times the current volumes of lithium by 2050.
Automotive industry
Coface indicated that 2022 confirmed the structural difficulties that the sector has been facing for several years, compounded by a sluggish economic situation, monetary tightening by central banks and higher energy costs.
This macroeconomic context has had a major impact on the sector, and is expected to continue in 2023, limiting manufacturing production (equipment and automobile manufacturers), as well as household consumption and distribution networks.
Beyond logistical disruptions, the sector faces significant structural challenges, the most important being the transition to low-carbon transportation.
The entire automotive industry is a major vector of innovation. In Europe, for example, it accounts for 32% (2021) of R&D spending, compared to 17% for the pharmaceutical industry, although the trend has been declining since 2017.
The decarbonization of the automotive sector takes various forms: regulatory/industrial in Europe, where the production of internal combustion vehicles will be banned from 2035; technological in Asia, where China has almost complete hegemony over the lithium industry (lithium is essential for the manufacture of lithium-ion batteries); and geopolitical in the United States, where the Inflation Reduction Act restricts subsidies for the purchase of electric vehicles only to those produced on US soil.