English
AT&T gains participation to América Móvil and Telefónica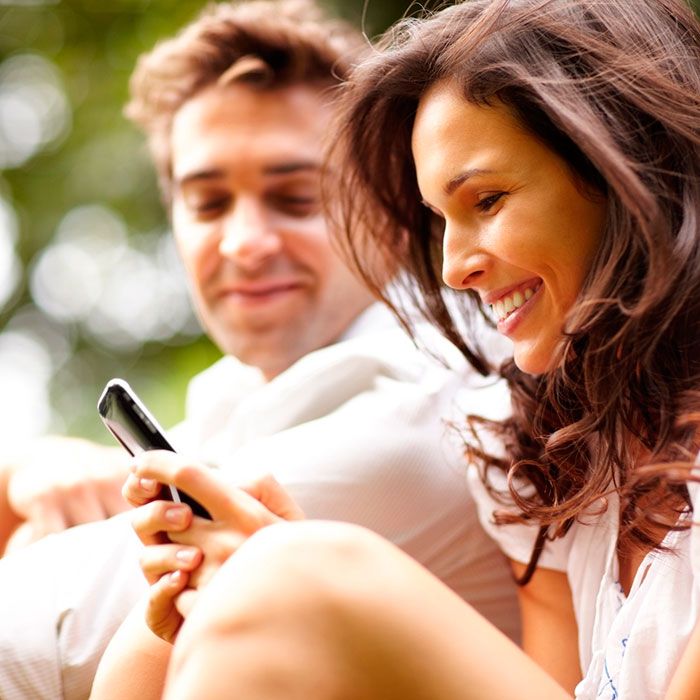 AT&T gained participation to América Móvil and Telefónica in the mobile telephony service in Mexico in 2019, according to information from the Federal Telecommunications Institute (IFT).
Measured by number of lines, AT & T's mobile telephony market share went from 14.8% at the end of 2018 to 15.3% at the end of 2019.
In contrast, América Móvil's share fell from 62.5 to 62.4%, comparing the same periods, and Telefónica's decreased from 21.2 to 20.6 percent.
The share of Virtual Mobile Organisms (OMVs) climbed from 1.5 to 1.7 percent.
At the end of the fourth quarter, 122 million lines of mobile telephone service were reported nationwide.
With this, in Mexico there are 96 lines for every 100 inhabitants.
Within OMVs, Freedom registered a 0.6% share, followed by Oui (0.5%), Flash Mobile (0.1%), Qbo Cel (0.2%) and Virgin Mobile (0.2 percent). The rest was divided into others,
The percentages are calculated with respect to the total lines of the mobile telephone service. Free postpaid unbundling refers to those lines whose service is initially postpaid but which allows additional top-ups.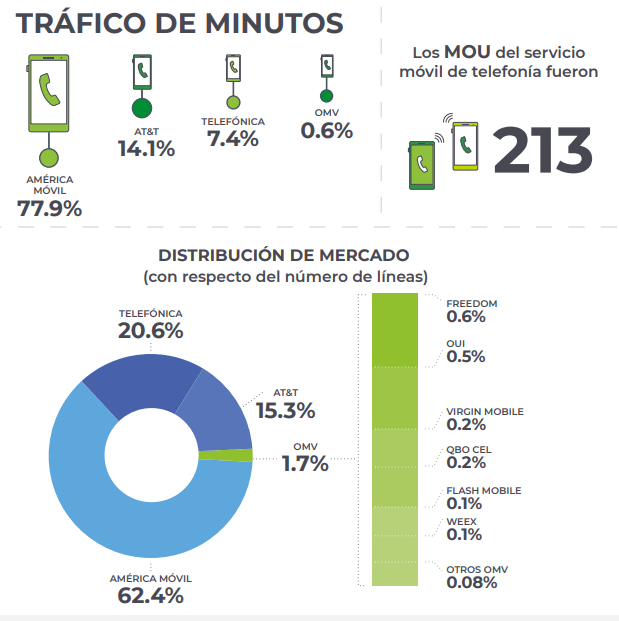 Also, the sum of the percentages may differ from 100% due to rounding. In the table, MOU stands for Average Minutes of Use per month per line, for its acronym in English, Minutes of Use. OTHER OMVs include BUENO CELL, SIMPATI, CELMAX, MAXCOM, CIERTO, HER MOBILE, NEUS MOBILE, MEGACABLE, MAZ TIEMPO, SIMPLII, AIRBUS, TOKA MOVIL, SIX MOVIL and MIIO.
The minute traffic corresponds to the sum of the months of October, November and December 2019.
Participation of the little ones
An OMV, lacking its own infrastructure or spectrum, lacks flexibility and negotiating power with traditional operators (OTs) that have infrastructure and spectrum; therefore, they should focus on their competitive advantages such as customer service, sales strategies, and distribution points.
However, according to the IFT, in mature markets such as Western Europe, MVNOs have begun to move towards vertical consolidation to become OTs or to be absorbed by small traditional operators seeking to increase their market share.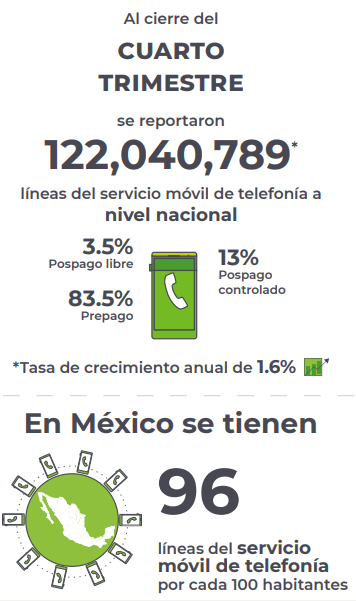 OMVs' commercial strategies are not focused on price, since they cannot price their services below the offers of traditional operators, and it is profitable for them to focus on niche markets that are not effectively served by the market. traditional.
In general, although the number of OMVs has increased in developing countries, their participation in the mobile market remains very low.
AT&T
AT&T networks covering both the United States and Mexico have allowed their customers to use wireless services without roaming on other companies' networks.
AT&T believes that this continued access will be attractive to customers and provide a significant growth opportunity.
At the end of 2019, AT&T provided LTE coverage to approximately 100 million people in Mexico.