English
Arca Continental's suppliers for soft drinks in the United States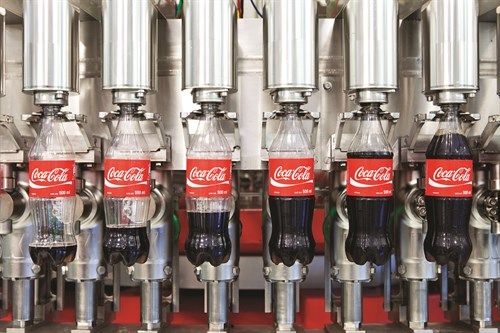 Arca Continental's suppliers for the production of soft drinks in the United States are The Coca-Cola Company (TCCC), ADM, Thattiesburg, Western Container Corporation, DAK Americas, Cargill, Owens Illinois, Ball, Crown, EUSA, Berry Global, Crown, Linde, Reliant and Airgas.
These companies supply you with concentrates for Coca-Cola products, sugar, PET bottle, PET resin, HFCS, glass container, can, cap, crown and carbon dioxide.
As of December 31, 2020, the company had 109 soft drink production lines in Mexico, 24 in the United States, 19 in Argentina, 37 in Peru and 21 in Ecuador.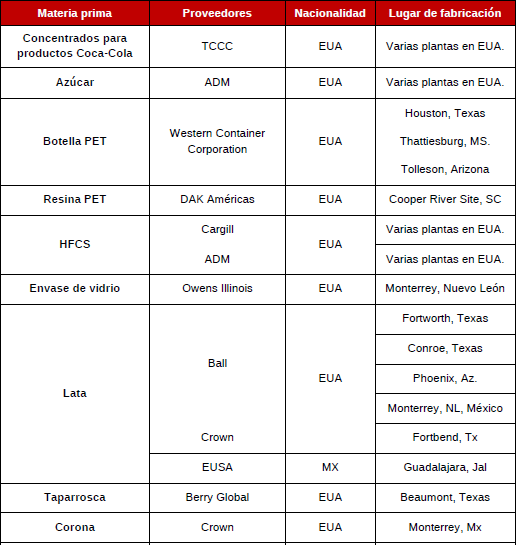 In the United States, the main sweetener for the manufacture of beverages is high fructose.
The supply of this ingredient is covered through a joint purchase program in which all North American bottlers participate and is managed directly by TCCC.
With this, it is sought to take advantage of economies of scale and guarantee the supply with long-term contracts.
Arca Continental's suppliers
The company uses a variety of commodities in the production of its products, including water, PET, sweeteners, sugar, concentrates, syrups, aluminum, and glass among others.
Therefore, its consolidated operating results are affected by changes in the prices of these goods, among others.
Above all, this impact is considerable if one takes into account that TCCC is the sole and exclusive supplier of concentrates and syrups for Coca-Cola products and unilaterally sets the price of this important raw material.
In the territory of Texas and Oklahoma, Arca Continental has seven production centers located in the cities of McAllen, El Paso, Houston, San Antonio, Abilene, Fort Worth and Oklahoma City.
All the producing centers are supplied with water from the municipal network, without any volume restriction.
The water treatment systems installed in the seven production centers use equipment and processes that guarantee water quality in accordance with the guidelines established by TCCC.
These systems include reverse osmosis, multi-barrier systems and also nano filtration equipment.