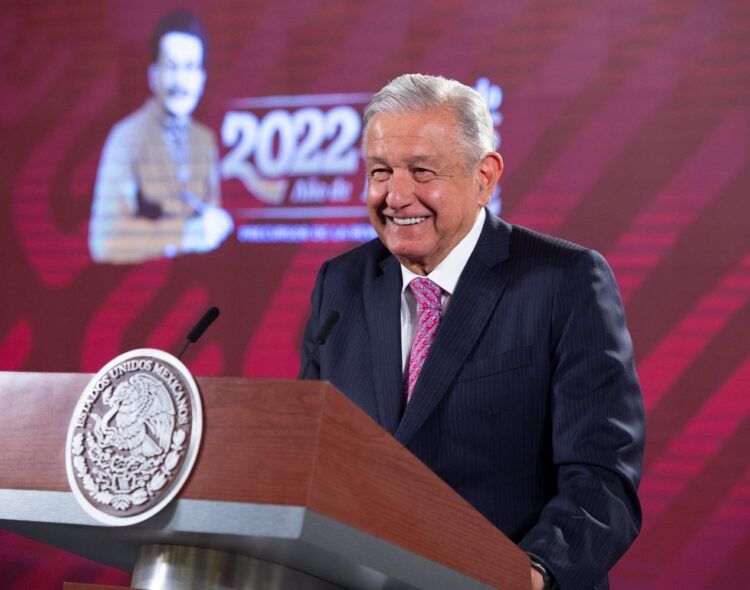 Mexican President Andrés Manuel López Obrador mocked on Wednesday the start of the process of an energy controversy in the framework of the Treaty between Mexico, the United States and Canada (USMCA).
"Oops, how scary," exclaimed López Obrador during a press conference, using the lyrics of a song by Mexican singer Chico Che.
The United States announced that it has requested dispute settlement consultations with Mexico under the USMCA regarding Mexico's implementation of an energy policy focused on restoring the primacy of its state-owned electricity and oil and gas companies.
According to the U.S. Trade Representation (USTR), U.S. companies responded to the 2013 reforms in Mexico's energy sector by establishing and operating wind and solar energy parks and cogeneration and combined cycle facilities in Mexico that would contribute electricity to Mexico's grid, strengthening interconnection contracts that bring U.S. electricity across the border to Mexico via cables, and importing U.S.-origin fuels into Mexico for sale at gas stations.
However, USTR adds, since December 2018 Mexico has pursued an energy policy focused on restoring the primacy of its state-owned electricity utility, CFE, and oil and gas company, PEMEX.
Energy controversy
Mexico has also taken, or is taking, actions or inactions that are restricting the ability of private companies to participate effectively, if at all, in Mexico's energy sector.
These include delaying, denying or failing to respond to requests for new permits or permit modifications; suspending or revoking existing permits; or blocking the ability of private companies to operate renewable energy facilities, import and export electricity and fuel, store or transship fuel, and build or operate refueling stations.
During the morning conference at the National Palace, AMLO said that the request for answers by the United States "has us very worried" and then, while laughing, asked his team to look for the song of "su paisano".
"Since we are talking about Tabasco… let's finish with this that they are going to call us to account, right? So that we can explain our country's energy policy, which has us very worried… Let's see if you can get my fellow countryman Chico Che and play 'Uy qué miedo'," he commented.