English
Ambulances: U.S. imports and exports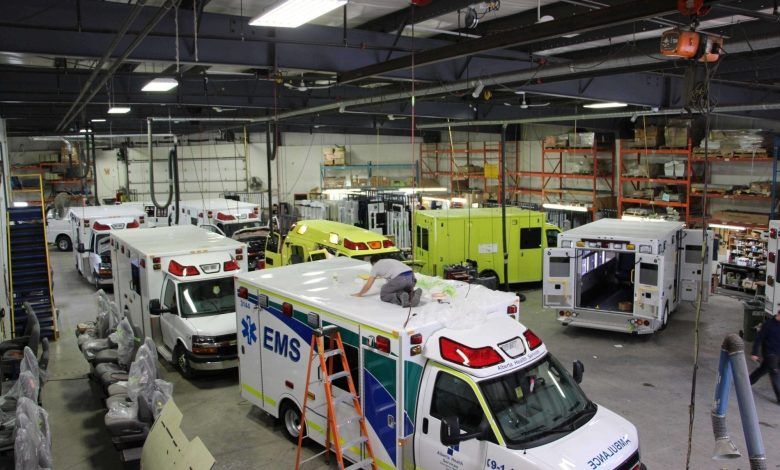 The United States recorded ambulance imports with a customs value of $32.6 million in the first half of 2023, a year-over-year increase of 89.4%, according to Commerce Department data.
Virtually all of those purchases originated in Canada, while other marginal suppliers in recent years have included Japan, the United Kingdom, Germany, Italy and Mexico.
The recent sequence? The U.S. imported ambulances for $70.8 million in 2019, $48.9 million in 2020, $53.6 million in 2021 and $44.7 million in 2022.
On October 18, 2021, The Lion Electric Company and Demers Ambulances, a leading North American ambulance manufacturer, unveiled the Demers eFX Ambulance, the first all-electric, purpose-built ambulance, scheduled to be commercialized in the second half of 2022.
While the Lion5 chassis of the Demers eFX Ambulance will be assembled by Lion, the medical compartment and final assembly will be handled by Demers Ambulances.
The new 100% electric ambulance is expected to be sold throughout North America and eventually worldwide.
In the first half of 2023, U.S. ambulance exports were $21.1 million, down 20.7 percent year-over-year.
The largest destinations were Israel ($4.7 million), Canada ($3.2 million) and Mexico ($2.7 million).
Ambulances
According to REV Group, fire and emergency products are used by municipalities and private contractors to provide essential services such as firefighting, emergency response/rescue, disaster relief, wildfire suppression, aerial rescue and firefighting, and patient transport.
Almost all fire apparatus and ambulances are customized in some way; however, they share many common production attributes and components, such as similar manufacturing and engineering processes, raw materials (aluminum, lights, wiring harnesses, paint and coatings).
Demand is driven primarily by replacement of in-service fleets, as well as factors such as increases in the elderly and general population, new real estate developments, taller buildings (requiring more air vehicles), growth of international airports, and municipal funding levels.