English
Alsea could close 100 units due to Covid-19: Intercam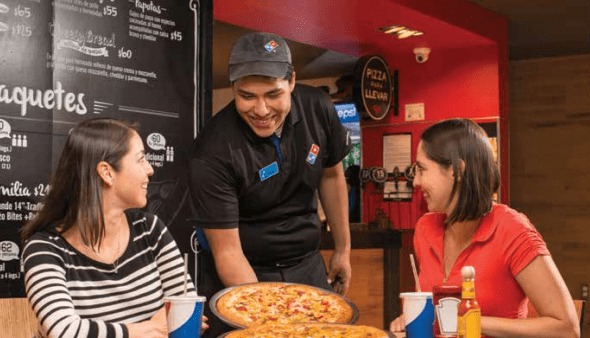 Since the beginning of the restrictions around the health emergency, Alsea's same store sales (SSS) have been affected by the temporary closure of its units, thus limiting its sales capacity to home and counter delivery of its food, Intercam Banco opined.
More recently, some of Alsea's units have been able to open to the public, although with limited capacity.
As a consequence, the issuer's revenues and EBITDA continue to see annual declines.
On the other hand, Alsea is far from carrying out the same number of unit openings that had been observed prior to the pandemic; In fact, it has had to close several units due to the effects of Covid-19 (those that contribute the least to the profitability of the company) and more than 100 closures are expected in 2020.
Alsea
It is worth mentioning that the reopening of units where the company operates (Mexico, Europe and South America) began at the end of the second quarter, although in a differentiated and gradual manner in the different regions.
"The resumption of units has been extended so far in the third quarter and, going forward, we believe that the continuation of the lifting of restrictions will allow the company to gradually get back on track. However, one of the most important issues for the issuer is its current leverage ratio; the issuer has a leverage level of 7.2X Net Debt / EBITDA, which increases its risk profile (as of 1Q20 it was 3.5x) ", said Intercam Banco.
Likewise, Intercam Banco expects the leverage ratio to deteriorate as it expects a decrease in Alsea's profits in the following quarters.
Negotiation with banks
As a result of the effects of the temporary closure of units that resulted in limited income and profits, Alsea sought to negotiate its credit agreements with its relationship banks to improve its financial flexibility while it recovers from the impacts of the coronavirus.
The issuer announced on July 2 that it managed to negotiate various terms in its credit agreements, with the aim of suspending from June 29, 2020 until June 30, 2021, the commitments originally assumed with the banks that have been affected (mainly those related to the gross leverage index and the interest coverage index), thus achieving a better position to deal with the situation.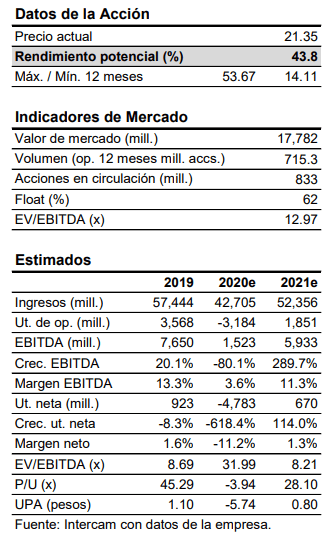 Among the agreements, Alsea undertook to maintain a consolidated stockholders' equity of 8,500 million pesos and certain minimum levels of liquidity, which are reviewed on a monthly basis.
Additionally, Alsea agreed with the banks to maintain a minimum level of Capex to ensure the continuity of its priority strategic projects and the operation of its restaurants in optimal conditions, as well as to achieve an estimated organic growth of between 80 and 90 corporate units by 2021.
In addition, Alsea will have the possibility of accessing additional debt, which will allow it to have the ability to respond to any liquidity need during this contingency period.