English
Air freight services: Hong Kong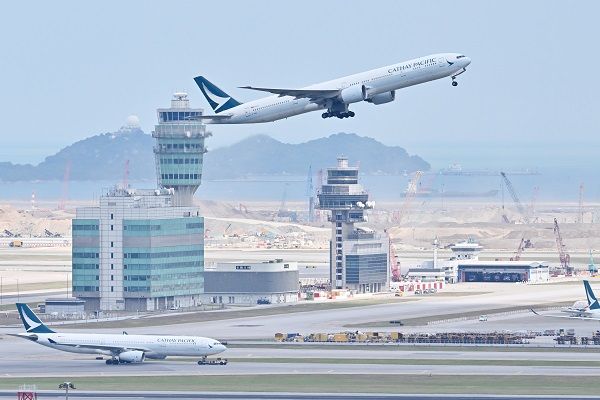 With the continued expansion of trade in goods and the rise of e-commerce, air freight services revenue in Hong Kong has seen an overall increase from HK$54.1 billion in 2017 to HK$67.5 billion in 2022.
This represents a compound annual growth rate of 4.5% over the past five years.
The unstable political environment in Hong Kong, which began in March 2019 and deteriorated in June 2019, has severely disrupted public transportation and logistics services.
As the effects of trade conflicts between the United States and the People's Republic of China began to emerge, air cargo service revenue in Hong Kong declined 10.3% from HK$58.2 billion in 2018 to HK$52.2 billion in 2019.
After that, the coronavirus (Covid-19) outbreak first reported in the PRC in late 2019 began to hamper the global economy, including both the PRC and Hong Kong economies, and led to severe disruptions in air cargo capacity and congested supply chains.
Airfreight services
Due to the capacity shortage, air cargo operations in Hong Kong were significantly impacted and air cargo space costs and service fees increased significantly.
As a result, air cargo transportation services revenue in Hong Kong has maintained its growth momentum during the pandemic, rising from HK$52.2 billion in 2019 to HK$73.6 billion in 2021.
As the impact of Covid-19 on the market gradually diminished, airfreight airfreight services revenue in Hong Kong still experienced a slight decline to HK$67.5 billion in 2022.
According to New Century Logistics, the reduction in market size can be mainly attributed to the decline in air cargo demand caused by global inflation, geopolitical issues between Russia and Ukraine, as well as the local ban on the transshipment of e-cigarettes by road to Hong Kong International Airport.
Despite this, the size of the air cargo air freight services market in Hong Kong remains larger than pre-pandemic levels.
Outlook
Looking ahead, Hong Kong is expected to maintain its position as a gateway for international air cargo due to its free trade policy, well-developed support services, efficient customs procedures and geographical proximity to mainland China.
In addition, the planned completion of Hong Kong's three-runway system and international airport by 2024 can ensure sufficient freight movement capacity in the coming years.
Therefore, air freight service revenues in Hong Kong are estimated to increase as freight trade gradually resumes, rising from HK$68.5 billion in 2023 to HK$78.2 billion in 2027, at a compound annual rate of 3.4 percent.