English
AHMSA seeks credit and capitalization to help its finances
The Mexican company Altos Hornos de México (AHMSA) seeks credit and capitalization to help its deteriorating finances.
To begin with, the instability in international steel prices in recent years, in addition to the lack of investment and maintenance in the company's industrial plant and its iron and coal mines, have caused a significant reduction in steel production.
In turn, this caused AHMSA's operating results and cash flow to be affected and generated a delay in meeting its short-term obligations, mainly in payments to suppliers and financial creditors and taxes.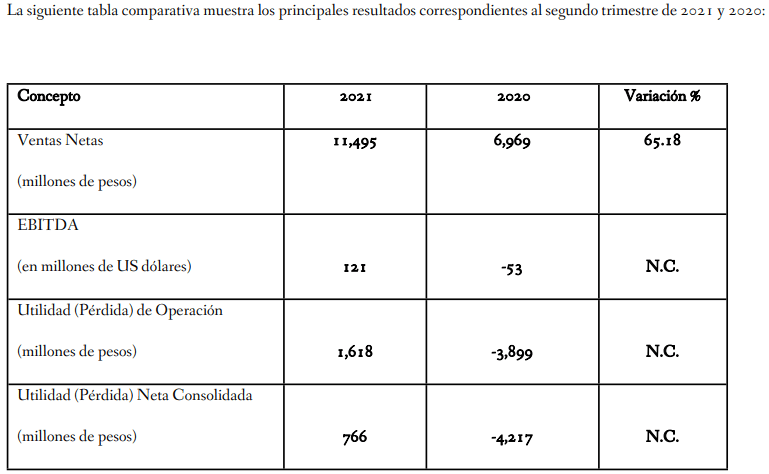 In addition, on June 10, 2020, Cargill Financial Services International, the company's main financial creditor, notified the early maturity of its loans and on June 18, 2020, unilaterally, the Federal Electricity Commission (CFE) reported the cancellation of contracts for the supply of thermal coal for thermoelectric plants.
AHMSA
During the six-month period that ended on June 30, 2021 and the year ended on December 31, 2020, the company incurred consolidated net losses of 1,889 million and 17,238 million pesos, respectively, and on those dates its current liabilities exceeded its current assets of 30,054 million and 32,742 million pesos, respectively.
Likewise, as of June 30, 2021, AHMSA has an accounting deficit, which according to the Commercial Companies Law could be cause for dissolution of the entity at the request of an interested third party.
These facts indicate the existence of a material uncertainty that may raise significant doubts about the company's ability to continue as a going concern.
As part of the company's efforts to obtain additional resources, on November 30, 2020, a credit line of up to 4,000 million pesos was obtained with Almacenadora Afirme, for the acquisition of raw materials.
Additionally, AHMSA's Management continues its efforts to obtain resources through additional financing and/or capitalization alternatives to strengthen its financial situation with which it is expected to improve cash flow in the short and medium term.