English
Aeroméxico and Interjet suffer the biggest drops in air transport in 2020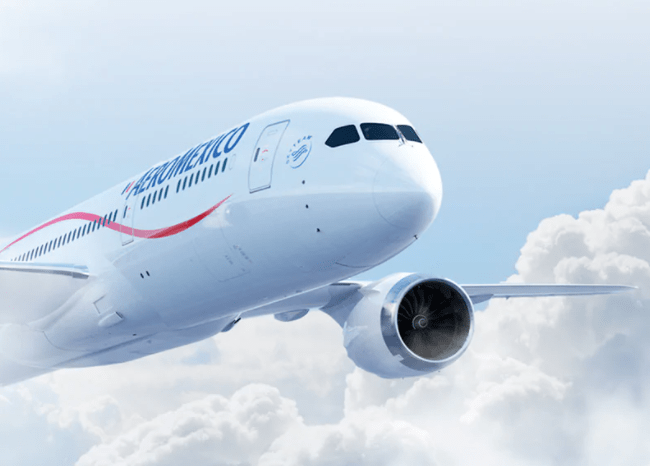 Aeroméxico and Interjet suffered the largest drops in regular service among the main national airlines, measured by the number of passengers transported during the first nine months of 2020.
Interjet registered a year-on-year drop of 69.1%, to 3 million 501,000 passengers; while Aeromexico had a decrease of 59%, to 3 million 579,000 passengers.
In the years leading up to the Covid-19 pandemic, the rapid growth of Mexico's aviation further boosted the aerospace industry. Mexican commercial aviation and related demand for maintenance, repair and overhaul (MRO) was driven by several factors, including the expansion of low-cost airlines such as Volaris and Interjet, the approval in 2016 of the Delta-Aeroméxico partnership, the conclusion of 2015 of the Mexico-United States Bilateral Air Transport Agreement (Open Skies) and greater use of Mexico as a regional center.
Aeromexico
From 2016 to 2019, Volaris, Viva Aerobus and Interjet invested in new assets and modernized their fleets, absorbing a good part of the market share of the dominant traditional airline, Aeroméxico.
The Covid-19 pandemic in Mexico began on February 27, 2020 and the first death from this disease in the country occurred on March 18, which subsequently led to containment measures, closures of productive plants, disruptions in the logistics and supply chains, and a crisis in the aviation sector.
From January to September 2020, passengers carried by Volaris in regular service totaled 8 million 704,000, a decrease of 42.2% year-on-year.
For its part, Viva Aerobús transported 4 million 619,000 passengers, a decrease of 43.4%, year on year.
Other Airlines
Considering the same indicator and comparing the same time periods, Magnicharters transported 189,000 passengers (-68.5%), Aeromar 248,000 (-59.2%), Transportes Aéreos Regionales 130,000 (-69.6%) and Aero Calafia 50,000 (-80.8 percent).